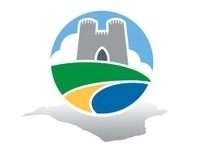 ISLE OF WIGHT GUIDED TOURS
PRIVATE GUIDE AND TOUR PLANNER
phone: +44 (0)1983 754444 or +44 (0)7932 157326 | e-mail: jane@isleofwightguidedtours.co.uk

---
Freshwater Bay - Tennyson's Celebrity Circle
Or 'Poets, Popstars & Photographers'


The Swinging Sixties? Yes indeed – but let's start with the 1860s!

Allow us to show you round two neighbouring homes, one belonging to Queen Victoria's reclusive Poet Laureate Alfred Lord Tennyson and the other, to the Indian-born and partially Indian-blooded pioneer portrait photographer Julia Margaret Cameron.
A Celebrity Circle formed around Tennyson which is now better known as 'The Freshwater Circle'. Besides Julia Margaret Cameron, this included: painter G.F. Watts, actress Ellen Terry, dramatist Henry Taylor, nonsense-rhyme writer Edward Lear, astronomer John Herschel, novelist William Makepeace Thackeray and daughter Anny (also a writer), photographer and author Charles Dodgson (aka Lewis Carroll of 'Alice in Wonderland' fame) etc.
Further properties occupied by other prominent members of their Freshwater Circle are dotted round the village. The superstars and celebrities of their day, find out why the world sought out England's most renowned poet while often trying to give the famous photographer the slip! 
First stop – Dimbola (House Tour)
 We start with a guided visit round Dimbola, Julia's former home – now a Museum and Galleries with part-permanent and part-changing exhibitions. In the Julia galleries, discover how much suffering was routinely required in the name of art! This charming old place still bears the appearance of quirkiness and eccentricity which is quite worthy of her!

Maybe you are more of a fan of the 1960s than of a hundred years ago? Well don't forget - the world returned to Freshwater in 1970! Follow this amazing and engaging story in words, photographs and posters in Dimbola's 1970 IOW Festival Gallery (which includes some material relating to the earlier Festivals).

No doubt you will stand in the garden next to the Jimi Hendrix statue for the inevitable photo! Allow your gaze to follow his – dreamily sweeping across the hallowed fields where he headlined the world's largest ever outdoor music festival 3 weeks before his untimely death.
Afternoon Tea at Dimbola


By now you need a breather and have earned a delicious afternoon tea in Dimbola's wonderful tearoom. This was Julia's salon and where movers and shakers of Victorian society were once wont to linger. Now you will find it well-stocked with sumptuous home-baked goodies.
Weather permitting, you may like to sit out on their sunny terrace, keeping Jimi company and continuing to admire stunning sea views, still casting the odd glance in the direction of those fields of fame….
Farringford (House Tour + Gardens)


Suitably refreshed, we will move on up the road to Farringford, the Tennyson family home for around 40 years. This has recently been authentically and magnificently restored to its former glory inside and out. You can't fail to be blown away by its loveliness and minute attention to detail. As a staff member recently commented, 'you feel as though Tennyson has just left the room and will return any second'.

The audio guide is second-to-none, and you will be given a brief tour of the exterior at the start or end of your visit. This includes the enthralling Victorian garden – designed and lovingly tended by real experts. 
St. Agnes Church

Also take a peep inside the quaint St. Agnes Church – one of the country's mere handful of thatched churches, snugly nestling opposite what was once the workplace of Queen Victoria (now the Piano Café). This is close to Orchards, the delightful village stores where they still have records of Tennyson's daily purchases!
The Poet and the Polymath

Robert Hooke, referred to as 'England's Leonardo' was born in Freshwater, Isle of Wight on July 18, 1635. He discovered and named the living cell in 1665 and is known for 'Hooke's Law'.

Influenced by his native West Wight, his contributions to the 'new' natural sciences of geology and palaeontology were ground-breaking (example - he was the first person to study fossils through a microscope).

He also took issue with The Bible's view on the earth's age and hypothesised on the extinction of species. Imagine him discussing this 200 years later with Tennyson and Charles Darwin, during one of Darwin's Farringford visits!

Some of the stones from the cottage where Hooke grew up were used in the building of St. Agnes Church - one of them is even dated!
Tennyson Down

If you have time to spare and want to blow away some cobwebs and maybe glimpse some wildlife, we can take a climb up Tennyson Down with its awe-inspiring views of both The Solent AND The English Channel. Not for nothing did these views inspire so many of his world-famous lines.

Tennyson himself, who walked up here twice daily, declared that the air here was 'worth sixpence a pint'!
---