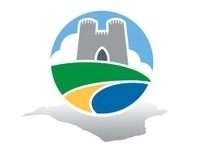 ISLE OF WIGHT GUIDED TOURS
PRIVATE GUIDE AND TOUR PLANNER
phone: +44 (0)1983 754444 or +44 (0)7932 157326 | e-mail: jane@isleofwightguidedtours.co.uk

---
The Needles & Two Coasts
Awe-inspiring North and South Coast Walk from Totland Bay to Freshwater Bay via Headon Warren, The Needles (the Island's most famous landmark) and Tennyson Down.

This walk affords some of the most spectacular views of the Island! A further plus point is that both starting and finishing points are on a bus route.

Perfect for both wildlife and geology-lovers, join us on this walk to both see and hear how the Isle of Wight was formed, how it is changing and what its future is likely to hold.

We first climb up to Headon Warren, an ancient terrain known for its wildlife as well as magnificent heather and wildflowers at different times of year. Home to a Bronze Age burial mound - many centuries ago it was a source of food, rabbits for example - hence its name!

(You are also very likely to spot a spitfire or two flying overhead!)
Spectacular views of the North and South coasts plus truly stunning views of The Needles – both from a distance and as close as you will get without being on the water.
In fact, you have the possibility of taking an exhilarating chairlift ride down to Alum Bay at this point to join a 20-minute public boat trip (with live commentary) right out to The Needles.
Even if you decide to stay on dry land, you will still see the famous Alum Bay multi-coloured cliffs (another geological wonder which you will hear about.)
See examples and hear tales of Island fortifications (e.g. Palmerston's Follies) which were built over time to protect the mainland ports of Portsmouth & Southampton from attack.
Marconi conducted his early experiments in telegraphy from here.
Island-built space rockets were tested here before the highly successful UK space programme was mysteriously aborted
Possibility of visiting the Old Battery (National Trust – entrance fee applies), built in fear of a French attack and the New Battery, which bears testament to the rocket testing that took place here from the 1950s – 70s.
'Walk the walk' that poet laureate Alfred Lord Tennyson took twice a day upon the Down that was re-named after him upon his death. This is where he wrote 'The Charge of the Light Brigade' and a few other poems. We might even be persuaded to entertain you with a line or two!
Take a short breather at the 147-metre high Tennyson Monument. This is a Cornish granite Celtic cross erected by his family as a memorial to the poet.
Inhale the air that Tennyson maintained was 'worth sixpence a pint'.
Either finish your tour in Freshwater Bay or stay on a while. Time permitting, take some refreshment in either Dimbola, home of Victorian portrait photographer Julia Margaret Cameron, or in The Piano Café (once the workplace of Queen Victoria's piano tuner). If you can, also take a peep inside the quaint thatched Church of St. Agnes.
If you are relatively fit and sure-footed, we estimate that the whole route will take around four hours, walking at a fairly leisurely pace. Although not a difficult walk, it is vital that you wear strong supportive footwear with a good grip.
Should you only wish to walk for two hours, the walk is very easy to halve in length. The Needles are approximately halfway. You could therefore either walk from Totland Bay to The Needles, finishing there, or start at The Needles and walk to Freshwater Bay. Either one works perfectly!
---