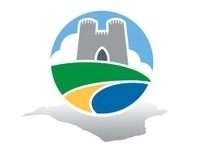 ISLE OF WIGHT GUIDED TOURS
PRIVATE GUIDE AND TOUR PLANNER
phone: +44 (0)1983 754444 or +44 (0)7932 157326 | e-mail: jane@isleofwightguidedtours.co.uk

---
Longer Tours
A longer stay may give you the possibility of stringing together a number of day tour options instead of desperately trying to decide on just ONE! OR it could allow you to pursue a hobby or interest in greater depth. The Island is a great place to indulge body, mind and soul.

For those of you from overseas we offer English Language holidays. These are totally informal and offer the opportunity to come and explore our beautiful Island in the company of like-minded people who equally wish to practise speaking English in a natural setting while doing things they enjoy.

That said, as a qualified Teacher of English as a Foreign Language with many years of experience, I will be happy to include some more formal lessons if you wish.

But we also cater for all other kinds of Special Interest groups besides and the week-long programme on the Language Holidays page can be adapted for any group.
Walking Holidays
Maybe you would like to walk some of our 70-mile coastal path or through glorious countryside? More than half our Island is a designated AONB – 'Area of Outstanding Natural Beauty'.
***************************************
Other Options for Recreational Activities
Or take a sailing course (where better than in Cowes – sailing capital of the world)? Or try a spot of fishing, or biking or even surfing? (Freshwater and Compton Bays are popular spots for this.) Or do some 'golfing with a view' - choice of several courses – but you might be hard pushed to find one more scenic than Freshwater Bay!
Your choice of options is endless. You will probably have your own ideas, but if not – we are here to help! Possibly try something completely new – e.g. archaeology or palaeontology? Both are easy to pursue on the Island and we can link you up with the relevant people.
If you are a painter or photographer, you are likely to be inspired by the light conditions here. You may also appreciate the opportunity of meeting some of the Island's large colony of artists…. we will be more than happy to make some introductions!
The Needles, Freshwater Bay and Tennyson Down by local artist Anna Keen

But you may just want to seek out some secluded beaches, indulge in some wellness treatments and chill out. Well, we can help there too – we know the best spots for pretty much anything!
Remember, the Isle of Wight tends to have more sunshine hours than anywhere else in the country! Our landscape is very diverse – hence sometimes called 'England in Miniature'.
Food and Drink
A longer stay will allow you more time to taste your way through some of our superb local food– especially fish and seafood! Cheeses, tomatoes, asparagus, sweetcorn, 'all things garlic' and fruit galore (cherries, strawberries, apricots, apples etc.). You can also sample more of our tasty gins, beers, wines and vodkas and ciders.
Accommodation



We can't give you a long list of recommendations here. However, if you ask us, we can make several suggestions in different parts of the Island.
Group Tour Accommodation


Foxhills of Shanklin is a wonderful Victorian property which we can't recommend highly enough! Not only great for those requiring individual rooms, it is highly suitable for all of our special interest group stays, including our language and walking holidays.

You will be extremely well looked after summer and winter alike. And, if you occupy all 8 beautiful bedrooms, you can fully relax in your very own home from home!

With a comfortable and spacious guest lounge, cosy dining room and secluded garden, you will have complete privacy and exclusivity.
Transport
With the possible exception of Walking Tours, you will need to hire a driver and vehicle to suit your requirements. We can help you with this if needed. We do not have driver-guides nor do we as guides travel in vehicles driven by our clients.

Our Guiding and Planning Prices
These tours will be individually priced once we know your requirements.
Payment methods include bank transfers, PayPal, credit cards and cash. Deposits will usually be requested at the time of firm booking.
---