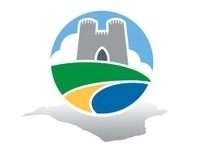 ISLE OF WIGHT GUIDED TOURS
PRIVATE GUIDE AND TOUR PLANNER
phone: +44 (0)1983 754444 or +44 (0)7932 157326 | e-mail: jane@isleofwightguidedtours.co.uk

---
Covid-19
Sadly, we are currently unable to conduct tours. However, do feel free to contact us to discuss your future plans. We are happy to take provisional bookings, in the full knowledge that your proposed tour may not be able to go ahead. We all live in hope that normal service will be resumed just as soon as it possibly can, so please don't hesitate to mail or phone us. We are still here and will be delighted to hear from you, whether you are a new or an existing client. Equally, if you have already made a booking with us for later in the year, please stay in touch!
Tour Guiding
We are a tour guiding and planning service – whether you want a half day, full day or longer tour, whether you are a cruise ship guest, on a coach tour or are an individual traveller, we can help. We work with individuals through to considerably larger groups.
Longer Tours
We can either provide very structured tours with a full itinerary or work with you to plan a less structured holiday with unobtrusive support. A longer tour can mean anything from a few days to a few weeks.
English Language Holidays (Sprachurlaub für Erwachsene)
We also arrange English language conversation holidays for speakers of English as a foreign language – either with a full group itinerary or on a less structured individual basis.
Ancestry Research
Many clients visit us to trace their Island family history and we have often been asked to undertake research ahead of their visit. Be this a short or more lengthy process, it is something we enjoy doing and have now incorporated into our service.
Who We Are
Isle of Wight Guided Tours is owned by Jane Richter who has been guiding on the Isle of Wight for many years in both English and German. She lives on the Island permanently and has acquired expert local knowledge coupled with a real passion for this beautiful Island and all it has to offer, as have the other professionals on her team.