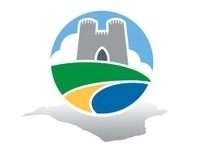 ISLE OF WIGHT GUIDED TOURS
PRIVATE GUIDE AND TOUR PLANNER
phone: +44 (0)1983 754444 or +44 (0)7932 157326 | e-mail: jane@isleofwightguidedtours.co.uk

---
Getting Here
Flights and Rail/Coach links
From London Gatwick or London Heathrow you can take a rail connection (direct from Gatwick to Portsmouth for example) or a National Express Bus – either to Portsmouth Harbour or Southampton Central.


In both cases you will be in Southampton or Portsmouth within 2 – 3 hours. It is about an hour quicker to reach Portsmouth from Gatwick than from Heathrow.


Even closer would be to fly into Southampton itself (although these flights are usually more expensive).


The advantage of this is that it is a mere 20-minute taxi ride from the airport to the ferry at Southampton.
There are 6 routes across to the Island from the mainland:
Southampton to Cowes (West) – Red Jet foot-passenger catamaran service taking around 25 minutes. Cowes is situated in the north of the Island.


Southampton to East Cowes – Red Funnel car/coach/passenger service – around 60 minutes.


Portsmouth to Ryde Pier Head - Wightlink foot-passenger catamaran service - east of the Island – takes about 25 minutes.


Portsmouth to Fishbourne (near Ryde) - Wightlink car/coach/passenger ferry – takes about 45 minutes. East of the Island.


Southsea (next to Portsmouth) to Ryde Esplanade – Hovercraft (operated by Hovertravel) takes 10 minutes. Foot-passengers only.


Lymington to Yarmouth (Wightlink service) – Yarmouth is located on the west side of the Island. The ferry is a car/coach/passenger one and crossing time is approximately 40 minutes.
You are unlikely to use the Lymington to Yarmouth route if you are travelling from London, even if your destination is the west of the Island. Remember, nowhere on the Island is far! A car journey from Ryde (east) to Yarmouth (west) for example takes around 40 minutes. We are happy to meet you from whichever Isle of Wight terminal you arrive at.
Red Jet Bookings
Red Jet bookings cannot be made ahead of time.


Also, on the day of travel you can purchase reduced price entrance tickets for Osborne House and Carisbrooke Castle - please just ask at the Red Jet desk.