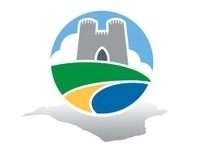 ISLE OF WIGHT GUIDED TOURS
PRIVATE GUIDE AND TOUR PLANNER
phone: +44 (0)1983 754444 or +44 (0)7932 157326 | e-mail: jane@isleofwightguidedtours.co.uk

---
Covid-19
At last we have the wonderful news that all being well, our tours are allowed to resume as from May 17th. We can therefore now look forward to receiving your enquiries and bookings. We would also those with a pre-existing booking after this date to be so kind as to get in touch, confirming whether or not your travel plans are still in place. Can't wait to see you again!
Day Tours
Half or Full Day
Isle of Wight Guided Tours offer personalised tours tailored totally to your individual requirements. We offer the real Island experience: a range of entertaining, informative and educational tours which explore the best loved (and secret) sights and sounds of the Island.


Dedicated Island specialists: we offer itinerary planning and guided tours for individuals, couples and groups of all sizes – all delivered to meet your needs in either English or German.


Tried and tested standout tours: let us show you the classics, the hidden treasures, or fancy something totally unique?


We can create a bespoke tour catered to your every need.


From planning an itinerary before you travel, helping you book the best accommodation on the Island, through to our trademark guided tours, we personally make sure you get the very best that the Island has to offer (we should know, we live here!). Simply regard us as your Isle of Wight one-stop shop.


Our Ethos: Private & Personal
We do not sign you up to mass group tours. Waiting around, struggling to see and hear the guide from the back? Not with us. All our tours are just for you, with your own expert guide.
Our Tours Become Your Tours
If you opt for a classic rather than constructing your own, choose from a host of our favourite tours including our signature 'Round the Island: Panorama Tour', 'Royal & Maritime Wight', 'Tennyson Tour', 'Roman Wight', 'Shipwrecks & Dinosaurs' or one of our shorter Tours (see below). We have more - these are just our most popular ones.
Below you will find some tried and tested suggestions. Some lend themselves more to half-day tours and others to full days. However – all our tours can be adapted to a length which suits you. Some require transport, others walking and yet others are a combination of both.
Some short tours lend themselves to combining with other short tours to make a full day tour if desired – e.g. perhaps Yarmouth and Fort Victoria or Yarmouth and Newtown, or where a town or village offers more than one tour in the same place. There is always flexibility with our tours. Entrances to attractions are always optional and prices can either be checked out on attractions' websites or obtained via us.
For a detailed description, simply click below on any tour of your choice.


Sample Day Tours (on average 5 - 8 hours):
Round the Island: Panorama Tour
Maritime & Royal Wight
Tennyson Tour
Gastronomic Extravaganza
Roman Wight
Marconi & The Birthplace of Radio
Scenic Off-Road Walks & Talks
Shipwrecks & Dinosaurs
Wildlife & Wonders of the West
Sample Half-day Tours (2 – 4 hours):
Cowes - Royalty, Racing & Rigging
Cowes - Osborne
Cowes - Northwood House
Ryde
Culver Cliff, Radar & The Isle of Wight at War
Brading
Shanklin & Sandown (including PLUTO)
Bembridge Windmill, Sandown & Yaverland (including PLUTO & Zoo)
Please note: Operation PLUTO (Pipe-Lines Under the Ocean) was one of the Second World War's most ambitious engineering projects to construct undersea oil pipelines under the English Channel between England and France in support of Operation Overlord, the Allied invasion of Normandy in June 1944. The Isle of Wight was a critical part of this project, with a fascinating story to tell!
Ventnor as a Health Resort (includes Ventnor Botanic Garden)
Ventnor to Bonchurch - as a Literary Colony
Freshwater Bay - Tennyson's Celebrity Circle
Freshwater (Bay) - In Search of Robert Hooke
Freshwater Bay - Tennyson Down - In Tennyson's Footsteps
Fort Victoria
Yarmouth
Newtown
Newport
Price
£30 per hour is our basic rate. This includes a certain amount of planning ahead of your tour. If the planning goes beyond the norm, this will be charged at an additional £30 per hour.
Payment Methods
There are various possibilities - e.g. credit card, bank transfer, cash. Please discuss this with us and we will work out the best option for you.
Optional extras:

Specialists available for hiking, wildlife or archaeology.
Any other kind of special interest tour – just ask us!
Transport required? We can help, we have lots of good local contacts.
Hire a bike, arrange a boat trip, golf or sailing? No problem!
A locally-sourced picnic? We can arrange that too.
A photographer along for the day to capture your memories? We can arrange.
Island ancestry tracing service – always our pleasure.
After-dinner style talks may be offered.
Gift packages created for friends or family.