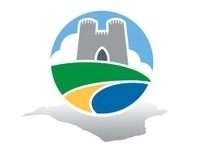 ISLE OF WIGHT GUIDED TOURS
PRIVATE GUIDE AND TOUR PLANNER
phone: +44 (0)1983 754444 or +44 (0)7932 157326 | e-mail: jane@isleofwightguidedtours.co.uk

---
Day Tours
Our Round the Island: Panorama Tour (averages 7 – 8 hours) remains our most popular 'ready to go' tour. It covers a large amount of the Island within a day – and ONE day is all that many of you have available. However, obviously not everyone wants the same thing. Below we are listing just a few of our many sample tours, NONE of which are set in stone. We can give you more on request.
Isle Of Wight Ancestry Tracing Tours
Nothing says personal more than these! So many of our clients arrive at our shores to walk in the footsteps of their ancestors, which can sometimes be quite emotional. The more advance warning you can give us here the better.

You might not be able to make the journey in person but still want to trace your family history on our lovely Island. We now offer a service that makes this possible. We will do the research AND take photographs and then share everything with you.
YOUR TOURS BECOME OUR TOURS!

Your aim might be to see as much as possible within a limited time frame or to focus on a personal interest.
Maybe you are a geologist and want to pursue this specialised area of interest?
Island Wildlife? This one is a very popular area of interest!
Perhaps focus on a particular time period? Could be Roman or Victorian – or back a little further – dinosaurs perhaps? The good thing is – the Island has it all in spades!
Or you just want to do a tour of some superb beaches, ranging from wide expanses of golden sands to small secluded rocky coves?
Transport
With the possible exception of Walking Tours, you will need to hire a driver and vehicle to suit your requirements. We can help you with this if needed. We do not have driver-guides nor do we as guides travel in vehicles driven by our clients.

Prices
Our planning/guiding services are charged at £40 per hour, regardless of how many people are in your party. Please remember that we are a private guiding service and that we do not add anyone else to your individual booking. Extra costs include entrances (also for the guide where necessary), car parking, personal food and drink etc.
Vehicle and driver hire costs will vary according to your personal requirements.
Payment methods include bank transfers, PayPal, credit cards and cash. Deposits will usually be requested at the time of firm booking.