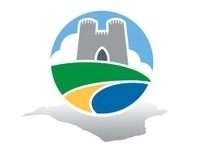 ISLE OF WIGHT GUIDED TOURS
PRIVATE GUIDE AND TOUR PLANNER
phone: +44 (0)1983 754444 or +44 (0)7932 157326 | e-mail: jane@isleofwightguidedtours.co.uk

---
Why Choose Us?
We can honestly hand-on-heart say that no two tours ever turn out exactly the same. This is because we have two distinct advantages over non-Isle of Wight based tour providers:
We know the Island virtually inside out, having lived and worked here for many years. Thus, we have huge amount of local knowledge and insider tips. We also have an ever-growing love and enthusiasm for the place!


We don't just plan your tour for you but with you, meaning that you play an active part in the choices that are made. You therefore end up with a bespoke tour, tailored entirely to your individual wishes and requirements.
We set great store by our personal interaction with you from Day 1 to plan the perfect tour for you – and often in the process, get to know you reasonably well before you even arrive!


In addition, alongside creating bespoke tours, we also offer a handful of tried and tested ones for you to choose from if you prefer.

From experience, we know that some of you are happier picking a tour that is 'off the shelf and ready to go' aside from the odd choice or tweak which needs to be made, meaning that even THESE tours end up 'especially for you'!

Equally, for the majority of you who want a bespoke tour, looking at our 'ready to go' examples may well help you decide what you would and would not like us to include.

Most Tours can be conducted either in English or German.