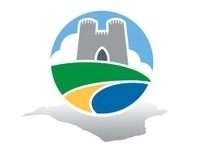 ISLE OF WIGHT GUIDED TOURS
PRIVATE GUIDE AND TOUR PLANNER
phone: +44 (0)1983 754444 or +44 (0)7932 157326 | e-mail: jane@isleofwightguidedtours.co.uk

---
Why Choose Us?
We have a distinct advantage over non-Island-based tour providers. The importance of our shared insider-knowledge, both of the Island in general and its specific fields of interest cannot be overstated. Our guides have lived and worked on the Isle of Wight for many years.
Moreover, we not only offer you a choice of ready-made tours, but alternatively, can plan a totally custom-made tour for you.
Personal interaction with our clients, prior to, as well as during our tours, plays a vital role in our business.
The high standards and attention to detail of our exclusive tours attract discerning travellers from around the world who are looking for something special. We have had many years of experince with a wide range of clients. We work with individual travellers, groups, cruise ship companies, coach tour operators, special interest groups etc.
Most Tours can be conducted either in English or German.


---